Oklahoma Christian University to present "Tarzan" for 2023 homecoming musical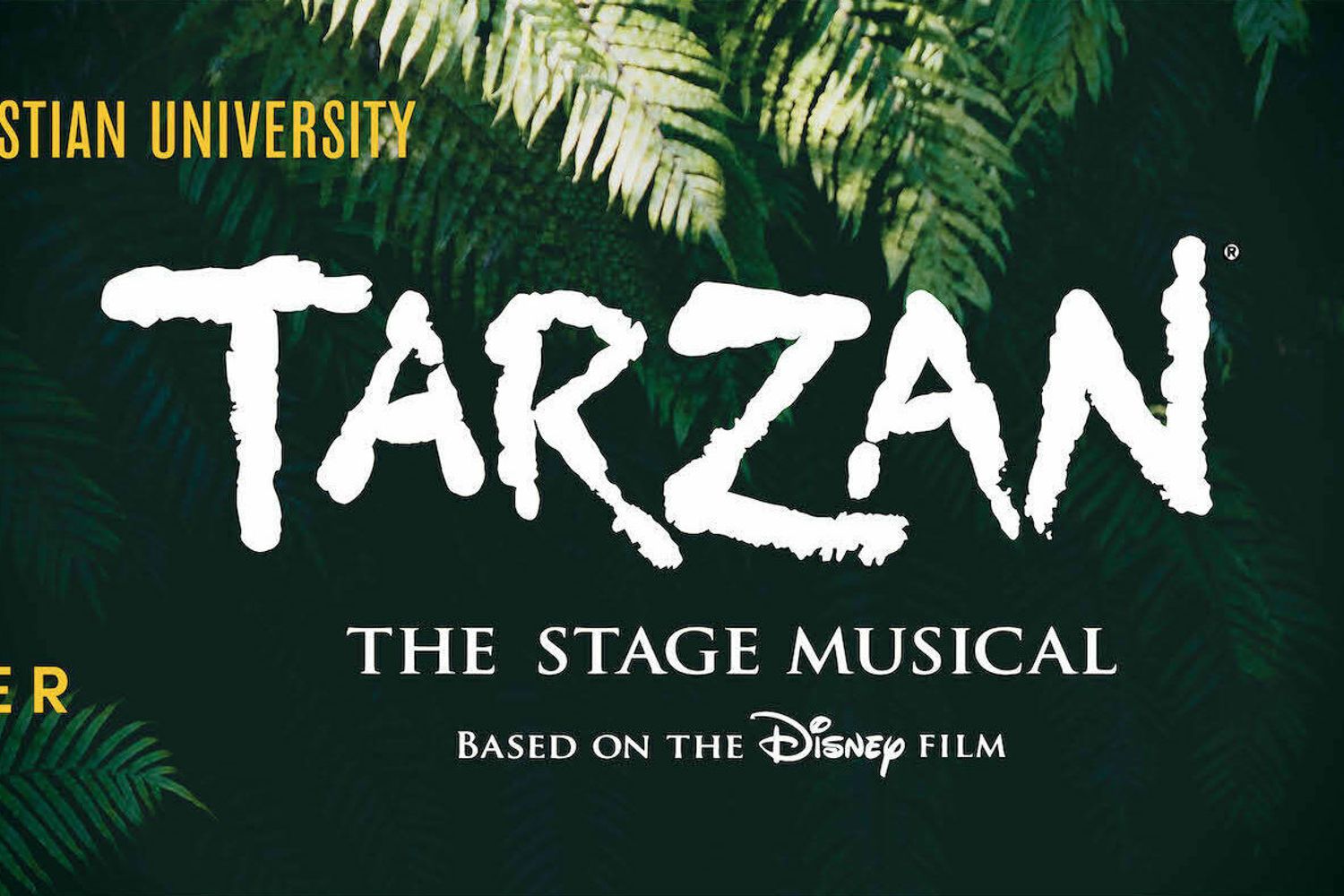 OKLAHOMA CITY, OKLA. (November 1, 2023) – Oklahoma Christian University (OC) will present "Tarzan," a stage musical based on the Walt Disney Animation Studios 1999 film and book by David Henry Hwang. The performances will occur on Nov. 2, 3 and 4 during the university's homecoming weekend. All performances begin at 7:30 p.m. in Baugh Auditorium, located in the Garvey Center on OC's campus.
"There is so much more to this musical than swinging through the trees," director Barbara Berard said. "The heartfelt core of the story – faith, trust, family and love – is a reminder of how we should all live our lives. You'll be singing the songs long after the production is over."
The original Broadway production of "Tarzan" opened in 2006 and ran for 35 previews and 486 performances. It includes iconic, award-winning music by Phil Collins with familiar songs like "You'll Be in My Heart" and "Strangers Like Me."
Led by sophomore music majors Hannah Blair as "Jane" and Houston Goff as "Tarzan," OC's cast features a talented group of students. The production team includes music director and orchestra conductor Dr. John Fletcher, producer Amanda Watson, assistant director Patricia Elmore and stage manager Jenna Stilling.
"We are thrilled to feature 'Tarzan' as this year's homecoming musical," Watson said. "The dedicated cast is brimming with talent, and their performances are sure to captivate audiences with an unforgettable live theatre experience."
"Tarzan" tickets are $20 for the public, with discounted and free performance options for OC alumni, students and employees — purchase or reserved online at oc.edu/events.