Alumni
Talons up, Eagles! Your accomplishments, your discoveries, your advancements and your unwavering commitment to community service make us shine brighter than ever before. You are the embodiment of OC's enduring legacy, and we are filled with immense pride to witness your remarkable journeys.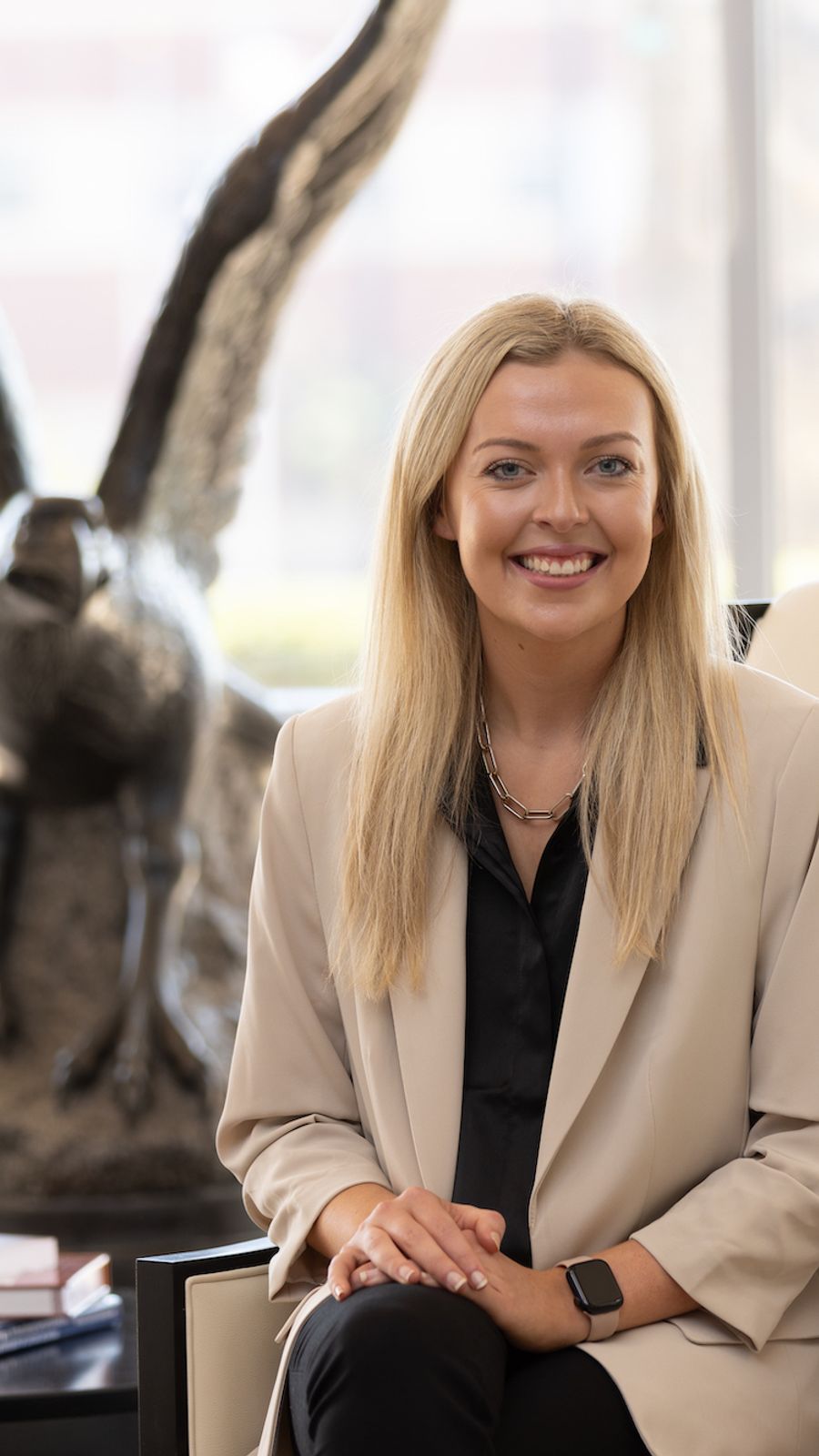 Stay Connected
As an OC graduate, you are part of a lifelong community of Eagles. We are committed to providing you with opportunities to stay connected with your classmates, friends and alma mater. We are always happy to see our alumni and we hope you will take advantage of the many ways to stay in touch with OC. We are always here for you!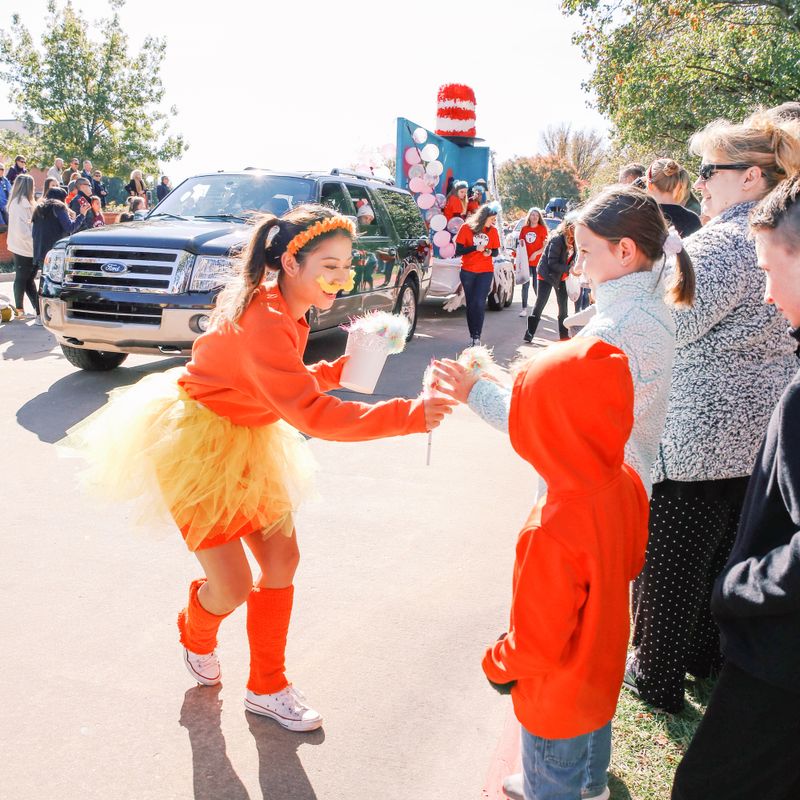 Homecoming
OC invites all alumni to return to their home away from home for our annual Homecoming celebration. This weekend-long event is a chance to reconnect with old friends, relive cherished memories and experience the vibrant energy of our campus.
Homecoming is packed with unforgettable moments, from reunions across campus to events highlighting the achievements of our alumni. We also host a formal banquet to honor our alumni for their unwavering dedication to OC.
Whether you're cheering on our Eagles basketball teams, enjoying the musical or celebrating your former club at the Homecoming parade, there's something for everyone at Homecoming. Come and experience the magic of OC once again!

Homeward – Powering OC's Success Through Giving
Any Amount, Any OC Project | You Give, You Count.
Join Homeward, a giving campaign, to make a difference for every student, faculty member, staff member and alumnus of OC. Your gift, no matter the size, will support a variety of OC projects and initiatives.
Every gift counts towards raising OC's ranking in U.S. News & World Report. A higher ranking means more grant dollars for academic and service projects, more partnership opportunities for faculty and students, and a higher valued degree for our graduates. Plus, your gift can help your club earn bonus bucks!
Help us soar past the national alumni giving participation average again. Give today and show your Eagle Pride!

Give to Homeward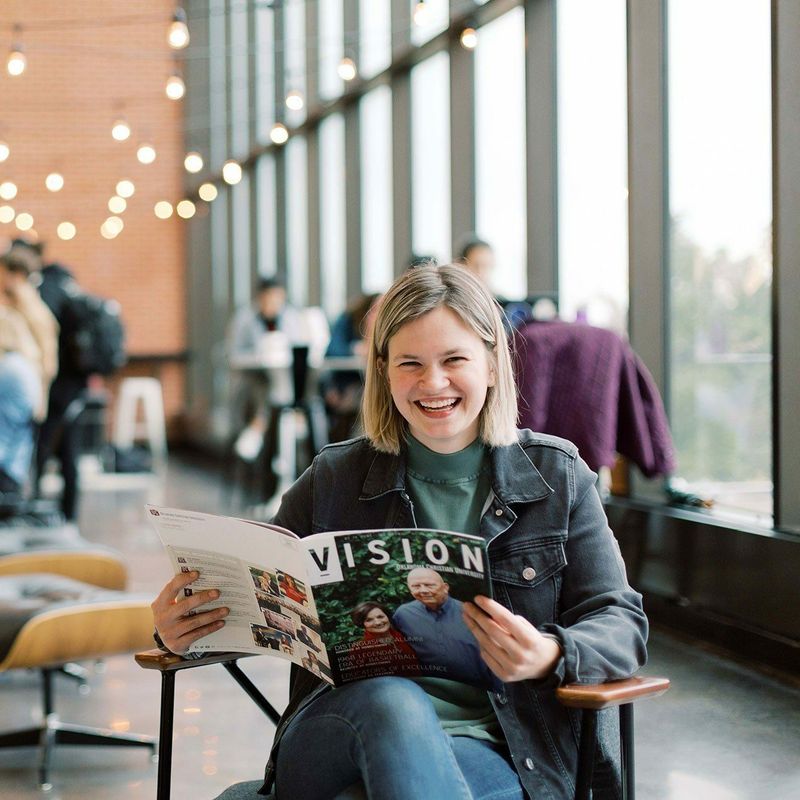 Vision Magazine
Embrace the Eagle spirit and stay up-to-date with all the remarkable happenings at OC with Vision Magazine. Delivered directly to your mailbox, Vision Magazine arrives twice a year and serves as your comprehensive guide to OC's vibrant community.
Delve into inspiring stories of student achievements, immerse yourself in the excitement of campus events and celebrate the milestones of fellow alumni. Vision Magazine captures the essence of OC, showcasing the dedication, innovation, and passion defining our institution.

National Alumni Council
The Oklahoma Christian University National Alumni Council is here to serve you!
We are committed to empowering you to thrive as an OC alumnus. Whether you seek guidance on events, giving opportunities, or personal growth, the NAC is your trusted partner in maximizing your alumni experience. We are here to support you every step of the way as you connect with your alma mater and make a meaningful impact.
National Alumni Council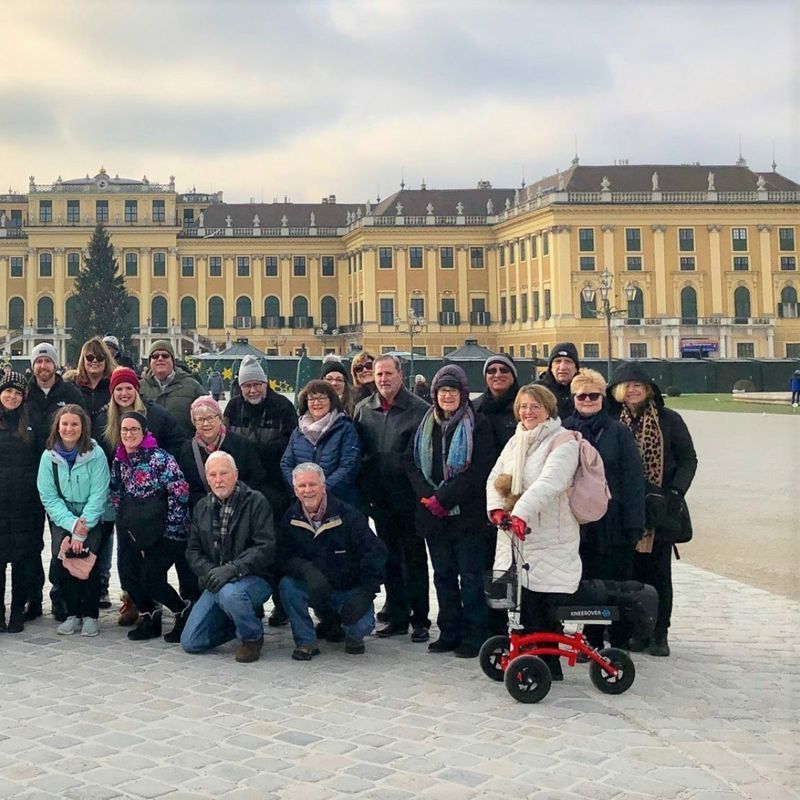 Alumni Adventures
Calling all wanderlust-stricken Eagles!
Escape the ordinary and join us for an unforgettable adventure on one of our annual alumni expeditions around the globe. Each year, we carefully curate a diverse range of tours and excursions to suit every interest and budget.
As a valued member of our alumni community, you're an integral part of our travel family. We'd love to have you experience the camaraderie and shared passion for exploration that makes our alumni trips so special.
So, pack your bags, dust off your passport, and let's embark on an unforgettable journey together!