TeamOC
TeamOC is here to help you keep your fitness goals on track! Whether you love running or prefer campus competitions, there's an activity for you.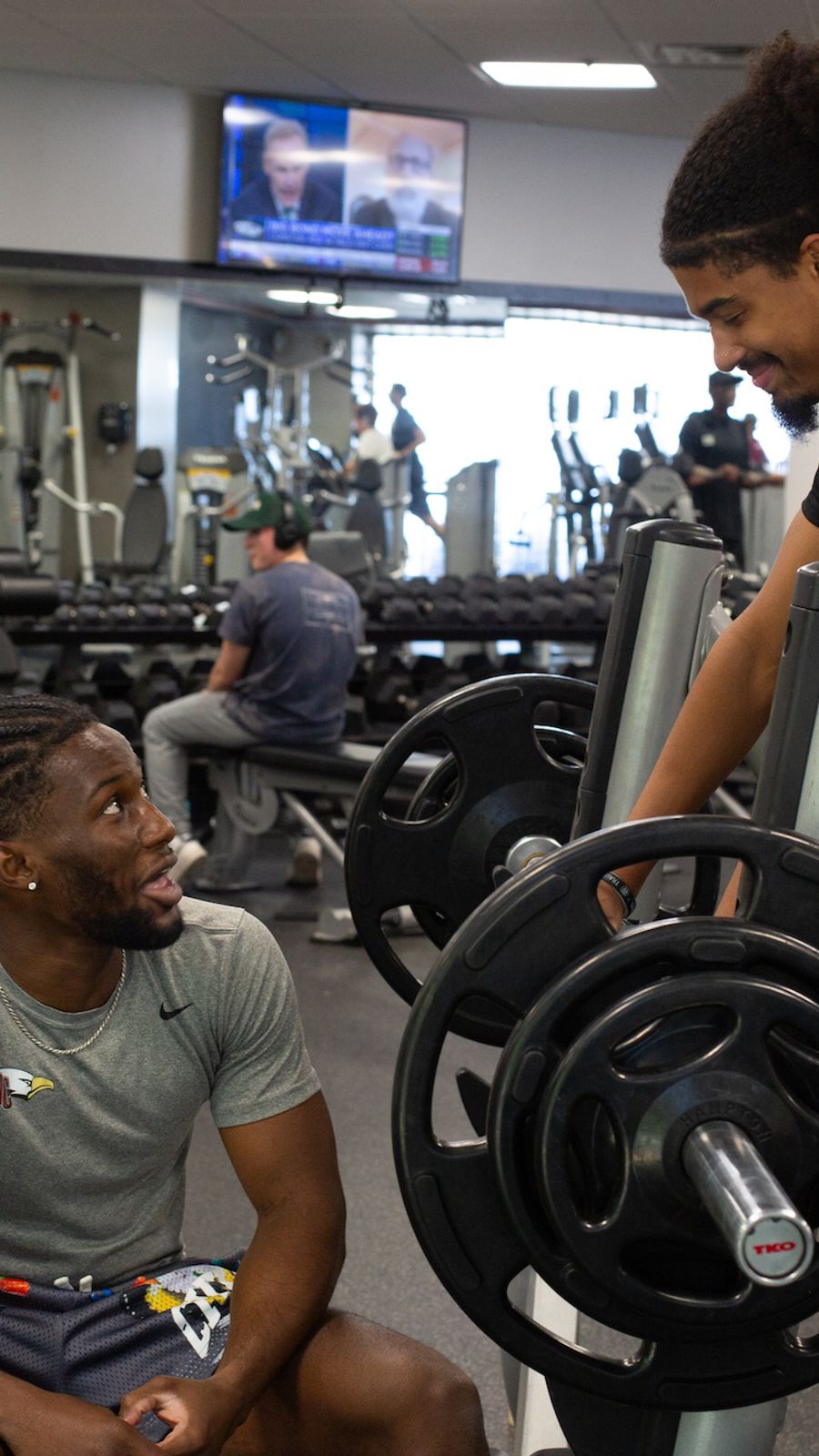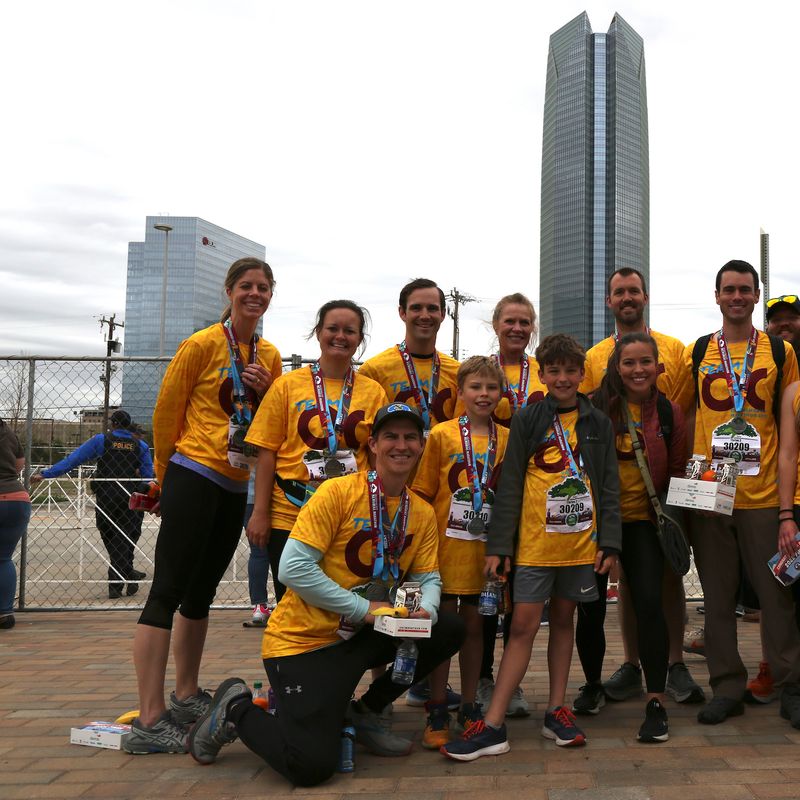 OKC Marathon
TeamOC is your very own built-in support group as you run the OKC Memorial Marathon. Each year, TeamOC shows out as one of the largest teams to run together. Be a part of the team!
Glow Run
Each year, students are invited to participate in the free 2.5-mile glow run. Decorated in glow sticks and free t-shirts, this is an event students look forward to!
Monday, Oct. 16, 2023.
8 p.m. - shirts (First 200 get a free shirt)
8:30 p.m. - Race Starts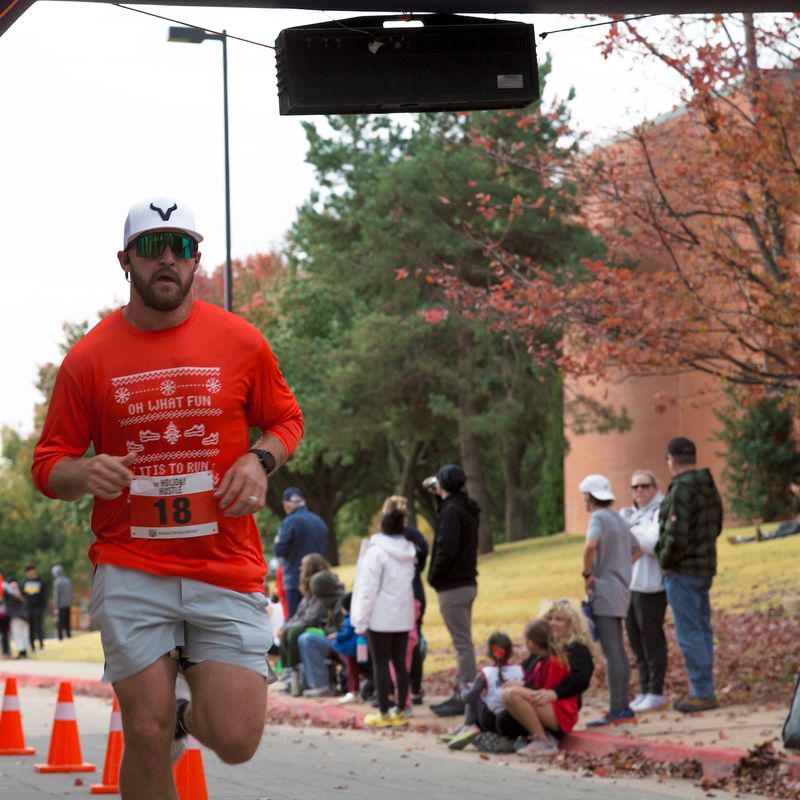 The Holiday Hustle
Let's run! What better way to celebrate the holiday season than to enjoy physical activity and competition? The Holiday Hustle is an event for everyone from the elite athlete to first-time 5k-ers. With prize money for the elites, age group awards, and a legit 440-meter kid's run (ages 4-13), followed by a delicious pancake breakfast, this is an event the whole family will enjoy. Also, enjoy live Christmas music. Run our USATF-certified 5k or 10k course that is very flat and fast.
TeamOC's Generous Sponsors
Sponsor a Healthy Lifestyle
Become a TeamOC sponsor to help OC's community pursue and physically, mentally and spiritually healthy lifestyle. Plus, your logo and name will be featured on our website!
The OC Fitness Center
The Dub
Keeping physically fit increases productivity and provides more energy. At Oklahoma Christian University, the Fitness Center provides an opportunity for all to become healthier. A wide variety of equipment and aerobic classes are available; you should be able to find something that fits your schedule and taste in fitness!
A generous donation by Greg and Valari Wedel funded the renovation of OC's primary fitness center and served as the anchor gift for a campus-wide fitness equipment overhaul as part of our Thrive campaign. The Dub and all the fitness centers in student housing feature new treadmills by SportsArt, new strength equipment by Hoist, and ellipticals by Octane.
The Dub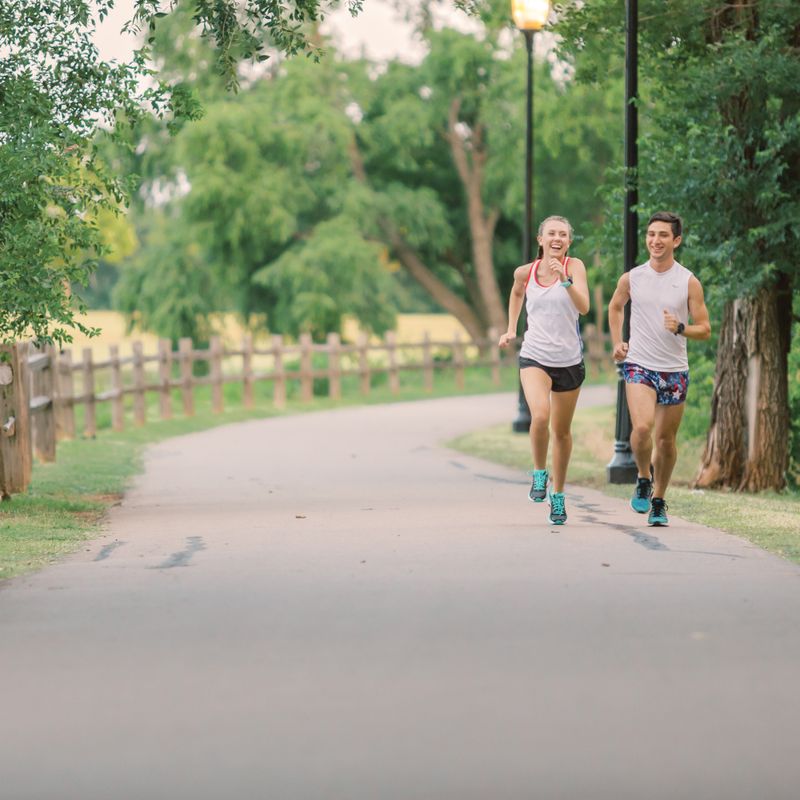 The Eagle Trail
The side-by-side asphalt and crushed granite paths span a distance of 3.1 miles around the campus and feature lighting, and security phones.

The trail connects with the growing Edmond trails system and allows you to enjoy fitness outdoors!
A $605,000 grant by the Oklahoma Department of Transportation was matched by private donors. Greg and Valari (Boker) Wedel provided the lead gift in honor of their parents. Greg is a member of OC's Board of Trustees and Valari is a 1982 OC alumna.